Perziken hebben maar één nadeel: ze zijn altijd met z'n allen tegelijk rijp. Dus als je een bakje perziken koopt moeten ze allemaal op dezelfde dag op, want als je te lang wacht hebben ze stuk voor stuk een prachtig beschimmelde doorligplek ontwikkeld.

Ik had nog wel een paar vierkante centimeter ruimte over in m'n vriesvakje, dus heb ik de perziken in stukjes gesneden en ingevroren, zodat ik ze later in een groene smoothie bowl kon verwerken. En later was vandaag.
Ik vind het belangrijk om niet alleen fruit, maar ook groenten in mijn smoothie of smoothie bowl te doen. Zo krijg je meer vitaminen, mineralen, antioxidanten en vezels binnen, en het voorkomt een snelle stijging van je bloedsuikerspiegel. Ik doe meestal één of twee stuks fruit en twee soorten groenten in de blender, met plantaardige melk, kokoswater, zaden en noten. En toppings voor erbovenop.
Ik doop dit ding de peachy green smoothie bowl. Omdat "groene smoothie bowl met perzik" gewoon een beetje lame klinkt.
---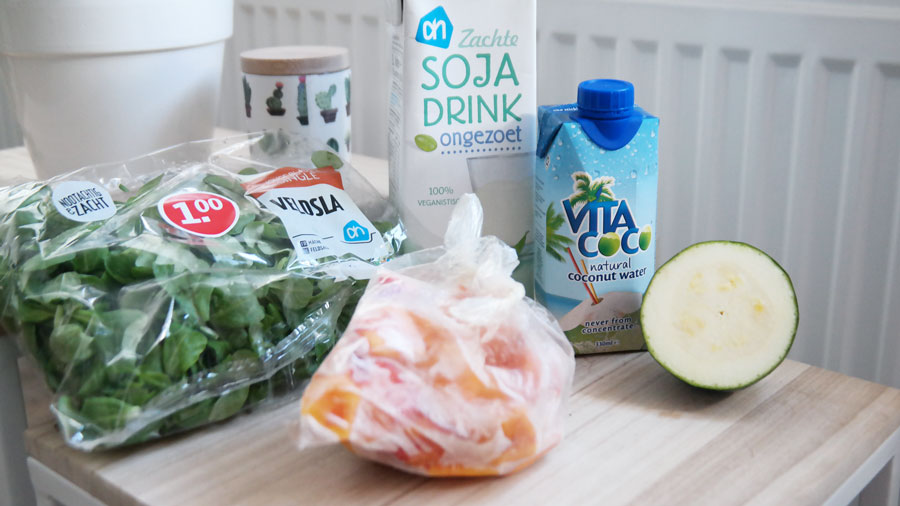 Ingrediënten:
2 (bevroren) perziken (± 300 gram)
1 hand sla of spinazie
1/4 grote of 1/2 kleine courgette
100 ml (kokos)water
Scheutje ongezoete soja- of amandelmelk
Toppings naar keuze (ik had cacaonibs, gojibessen en kokossnippers)
Zo maak je een "Peachy Green" Groene Smoothie Bowl:
Doe alle ingrediënten in de blender
Mix op de hoogste stand tot een egale massa (niet te lang, want dan wordt je smoothie lauw)
Is je smoothie te dik? Voeg dan wat extra water toe.
Kies je favoriete toppings en strooi er net zoveel overheen als je zelf lekker vindt.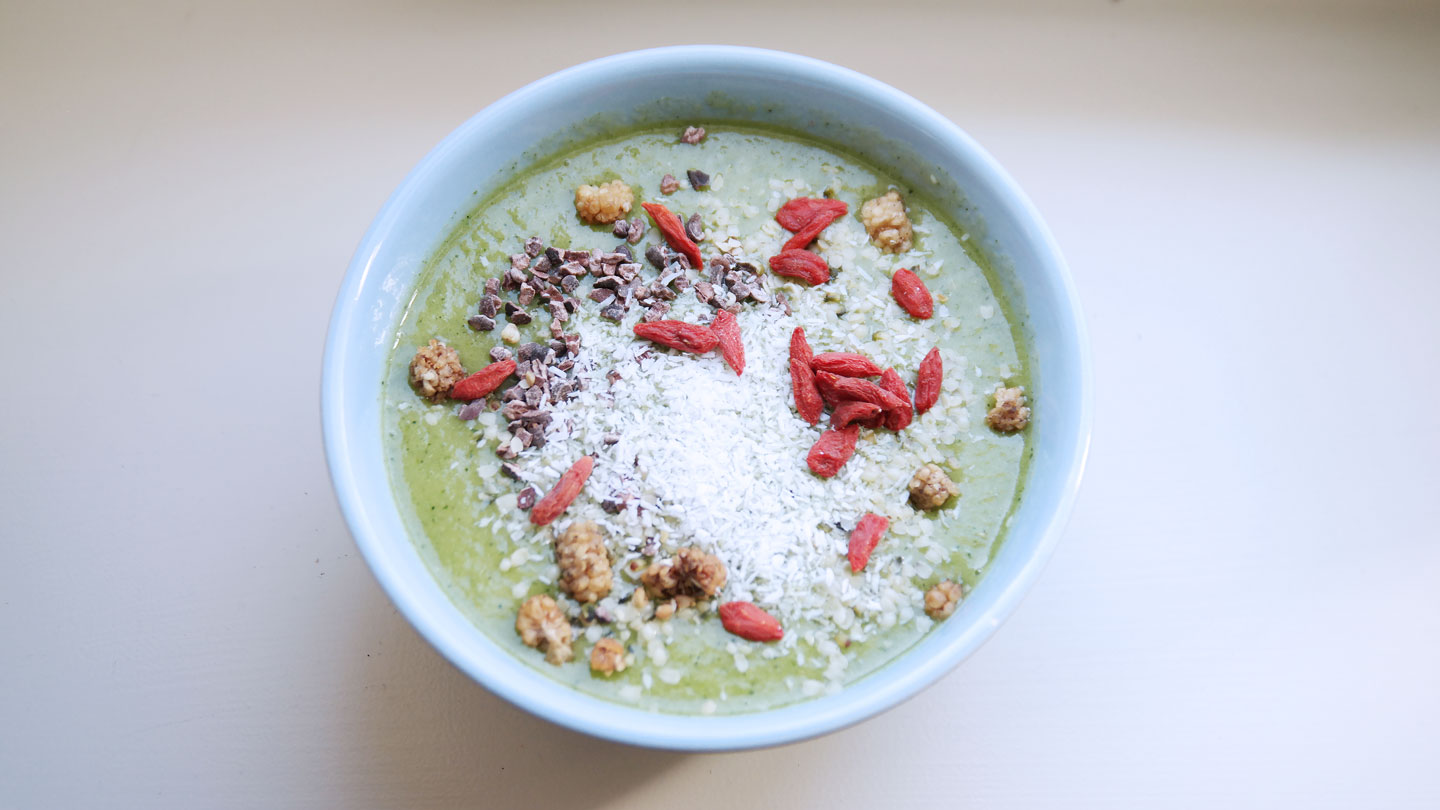 Check ook m'n acaíbowl (zonder acaí)!