Een makkelijk hummus recept scheelt je tijd, afwasmiddel en vergeefse zoektochten door je kruidenrekje. Goed nieuws, want dit hummus recept is makkelijk, snel en ook nog eens supergezond!
Het geheim van lekkere hummus is om vooral niet zuinig te zijn met de smaakmakers. Als stamppotetende Nederlanders zijn we gewend om met snufjes en mespuntjes te werken. Wrong. Hummus vraagt om een finaal andere benadering, namelijk:
Strooien met die hap.
Gieten met die tahin.
Of het een teen knoflook meer mag zijn? Voor de gevorderde hummusbouwer een retorische vraag.
Lekker puur
Maar ik moet bekennen dat ook ik als nuchtere Nederlander gewend ben geraakt aan 'de pure smaak van de ingrediënten zelf' (dat is hoe je de flauwe stamppotten goedpraat tegenover teleurgestelde toeristen). Er bestaan hummusrecepten met evenveel tahin als kikkererwten, waarbij je een hele citroen boven de mix moet uitknijpen, of die je moet verdrinken in de olijfolie. Authentiek, maar vaak net one bridge too fat eh.. far voor veel landgenootjes.
Maza maar dan beter
Ik ben zelf eigenlijk groot fan van de hummus van Maza. En laten we wel wezen, dat is ook gewoon een Nederlands bedrijf uit de Zaanstreek. In ieder geval lijkt deze hummus daar op. Smeuïge Maza-achtige hummus, maar dan zonder de goedkope raapolie en conserveringsmiddelen.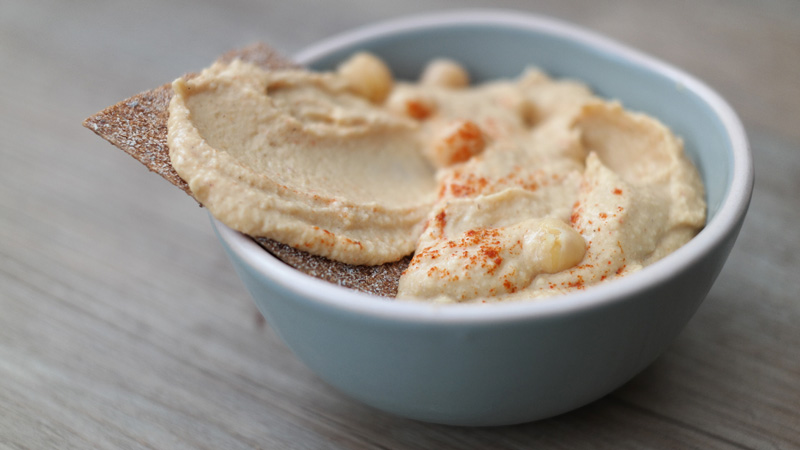 De hummus uit dit recept is smaakvol maar toch subtiel. Geen flauwe kikkererwtenbrei, maar ook geen over-the-top oliefestijn. Als jij er toch meer pit in wilt, wees dan niet bang om er een extra lepel tahin of kruiden bij te gooien!
---
Ingrediënten
200 g kikkererwten (ongeveer 1 pot, uitgelekt. Houd de rest ter decoratie)
30 g tahin
3 teentjes knoflook
1,5 el citroensap
1 tl gemalen komijn
1 tl paprikapoeder
1/2 tl zout en 1/2 tl zwarte peper
60 ml water
Optioneel: 1 el extra vierge olijfolie, voor een vollere smaak en structuur
Tip: Het is even een klusje, maar voor écht romige hummus kun je het beste de vliesjes eraf pellen. Doe ik persoonlijk niet, want ik vind de vezels die hierin zitten waardevoller dan een íets romigere structuur. Bovendien is het ook gewoon een pokkenklus.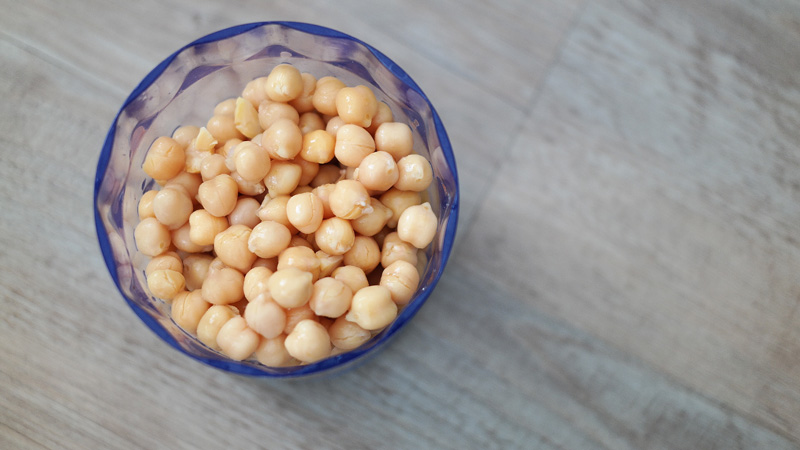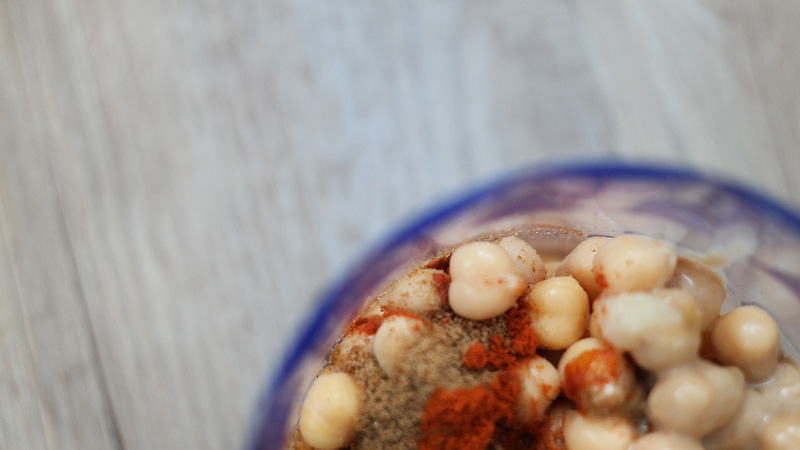 ---
Hummus Variaties
1. Spicy Tomato
+ 2 el tomatenpuree
+ 1 tl sambal (mag ook meer)
2. Edamame Protein
+ 100 g edamame boontjes
+ van alle ingrediënten de helft erbij
3. Pretty Pink
+ 1 kleine biet (ongeveer 100 g)
+ snufje extra komijn, paprikapoeder en zout
4. Pindakaashummus
+ 1 grote eetlepel pindakaas
5. Zoete aardappel / Pompoen
+ 100 g gekookte pompoen OF zoete aardappel
+ 10 g tahin
+ snufje extra zout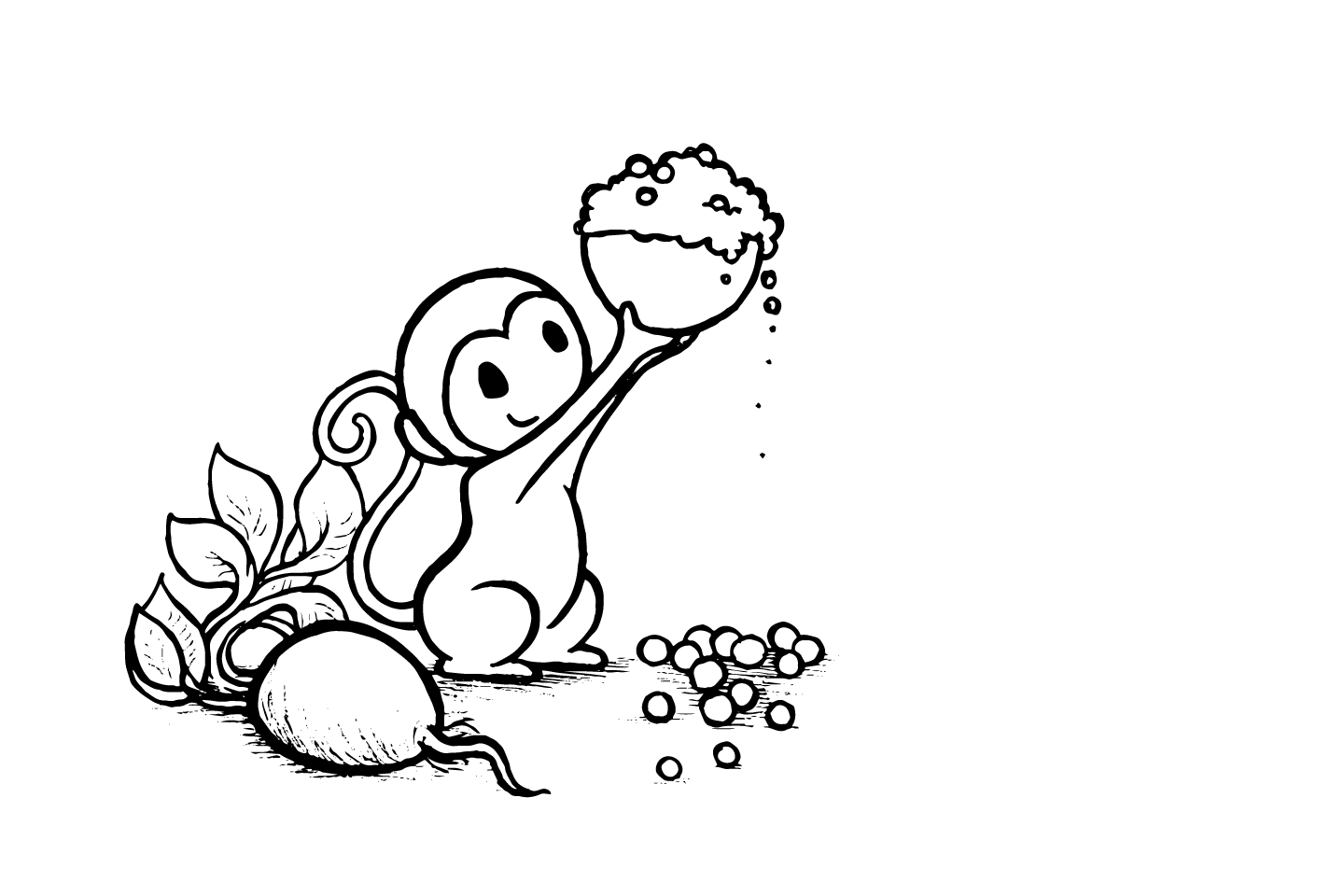 ---
Zo maak je Hummus
Doe alle ingrediënten (plus eventueel die van de variatie-optie) in een keukenmachine, of gooi ze in een pan en houd je staafmixer in de aanslag.
Mix tot een glad geheel. Het kan even duren tot je een echt romige structuur krijgt, maar de aanhouder wint.
Proef de hummus. Als je er meer zout of citroensap bij wilt doen, doe dat dan. Mix alles dan nog even goed door.
Serveer op brood, op een rijstwafel, doop er rauwe wortels, komkommer of bloemkoolroosjes in, gebruik als spread voor over je groenten of Buddha Bowl, of lepel het lekker zo uit de pot.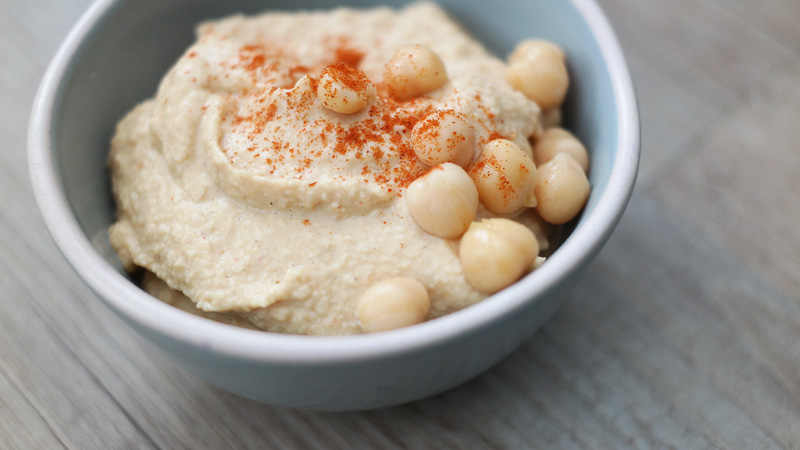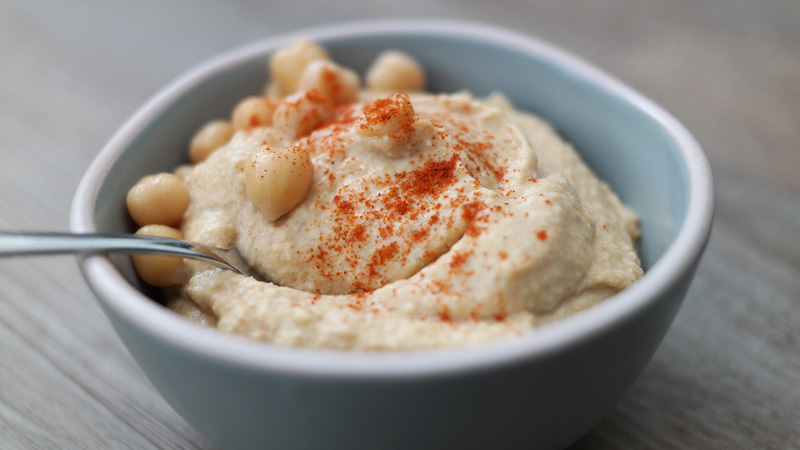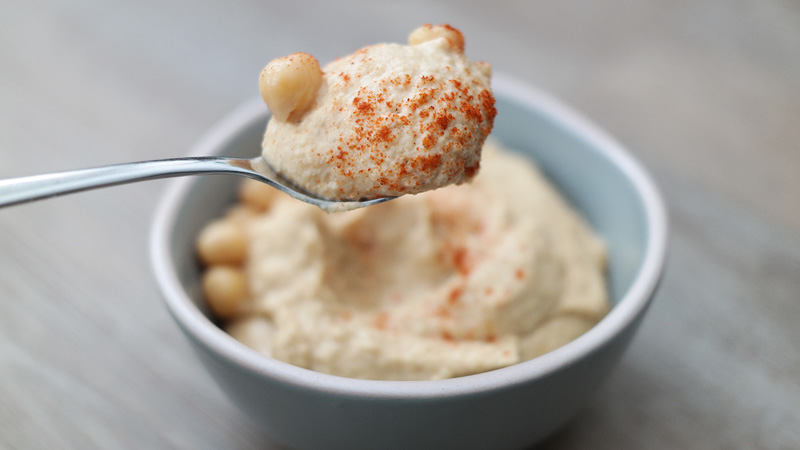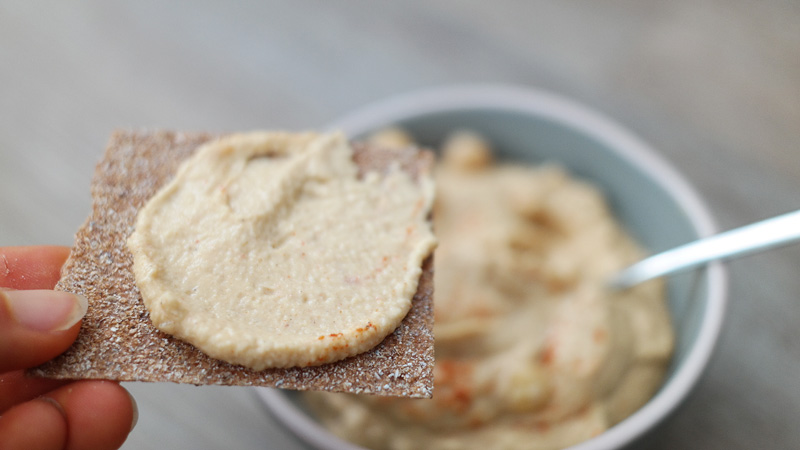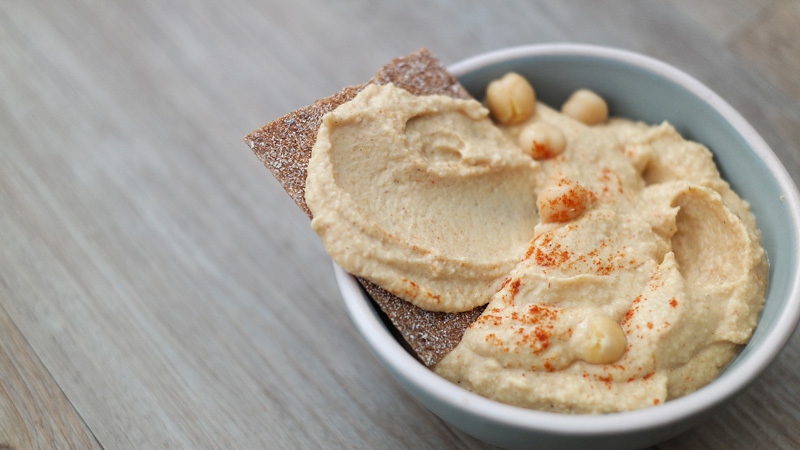 Spicy Tomato: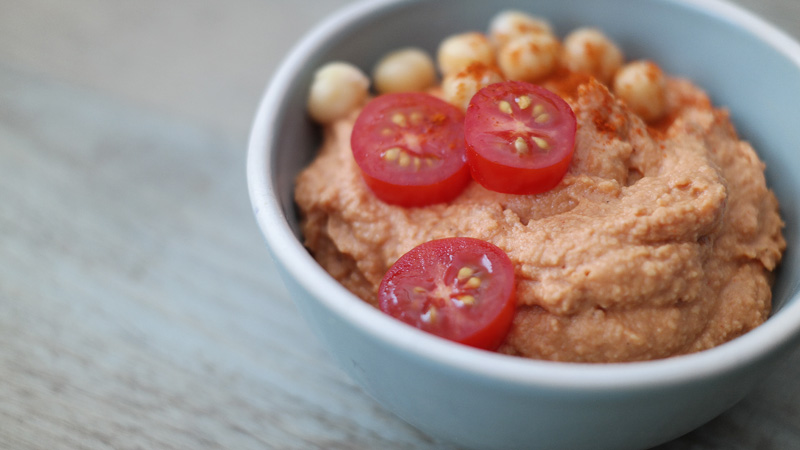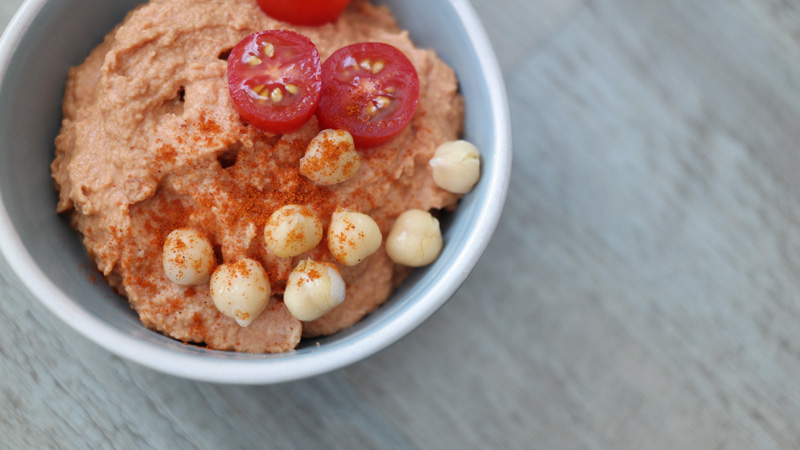 PS. Wist je dat je ook gezonde vegan cookie dough van kikkererwten kunt maken? Klik op de link voor het recept!