Na het testen van maar liefs 12 vegan eiwitrepen heb ik het in eerste persoon ervaren: de ene eiwitreep is de ander niet! In tientallen verschillende smaken, kruimelig of flexibel, zacht of hard; de keuze is werkelijk reuze. Ook in voedingswaarde verschillen de repen onderling behoorlijk. De reep die wat macro's betreft als onverslaanbare winnaar uit de test kwam, was de Vegan Protein Bar van de Body & Fit Shop. De Vegan Protein Bar heeft van alle vegan eiwitrepen de meeste eiwitten, de meeste vezels en de minste koolhydraten en calorieën (lees maar). Het enige minpunt vind ik de structuur. Want manmanman, wat is die reep táái.
Maar lieve fitvegans, daar heb ik nu wat op gevonden. Met deze hack tranformeer je de Vegan Protein reep in een heerlijk knapperig koekje! Het geheim zit 'm in je combimagnetron.
Vegan Protein Bar: de Plantaardige Quest Bar
Wie een beetje thuis is in de sportsupplementen heeft misschien wel eens van de Quest Bar gehoord. Ongekend populair, maar minstens zo taai als z'n vegan replica. Maar nu komt de truc: leg 'm even in de magnetron en de keiharde reep transformeert in een warme, deegachtige substantie. En als je díe vervolgens in de oven bakt, dan wordt het.. een koekje! Ja, echt!
De Quest Bar is gemaakt met whey eiwitten. Dasnievegan, dus afblijven. Maar omdat de Vegan Protein Bar qua structuur zo op de Quest Bar lijkt, bedacht ik me dat hetzelfde trucje ook wel eens op deze plantaardige eiwitreep toepasbaar kon zijn. I put it to the test, en wat blijkt? Het kan.
Van Taaie Reep naar Crunchy Cookie
In die taaie Vegan Protein reep zit een waanzinnig lekker, knapperig koekje verstopt dat HEEL graag naar buiten wilt. Het enige dat je hoeft te doen om deze te bevrijden is je combimagnetron aanslingeren. Maar wees gewaarschuwd, want als je dit eenmaal hebt geprobeerd, wil je je Vegan Protein Bar alleen nog maar in koekjesvorm!
---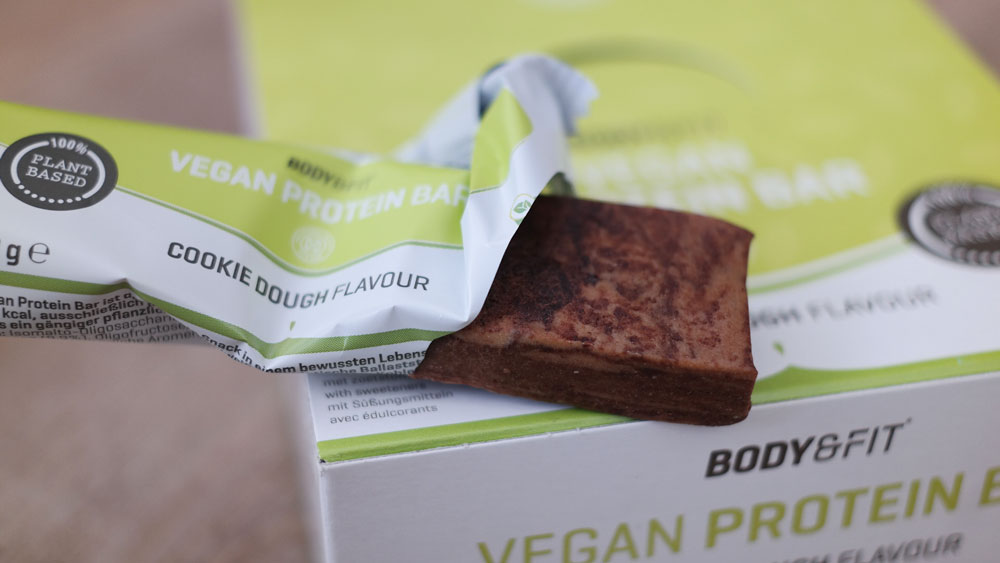 Ingrediënt
Zo maak je een Vegan Protein Koekje
Haal de Vegan Protein Bar uit de verpakking en snijd de reep doormidden.
Leg de helft (of alletwee als je twee koekjes wilt) 10 seconden in de magnetron.*
Kneed de zacht geworden reep in een platte koekjesvorm.
Leg de reep op een stukje bakpapier op een rooster in de oven.
Bak het koekje ongeveer 8 minuten op 200 graden (verwarm de oven niet voor). Je kunt 'm ook iets langer of korter bakken, afhankelijk van of je een knapperig of soft cookie lekkerder vindt.
Haal na 8 minuten het koekje uit de oven. Trek 'm direct doch voorzichtig van het bakpapier en laat 'm afkoelen op het rooster. Als de onderkant van het koekje ook aan de lucht wordt blootgesteld wordt ook deze lekker knapperig.
Houd je in en laat het koekje echt helemaal afkoelen voor de ultieme crunch!
* Je kunt de reep ook zo in de oven doen zonder er eerst een magnetronkoekje van te bouwen, maar dan blijft 'ie wat compacter.
Zo ziet dat eruit in plaatjes: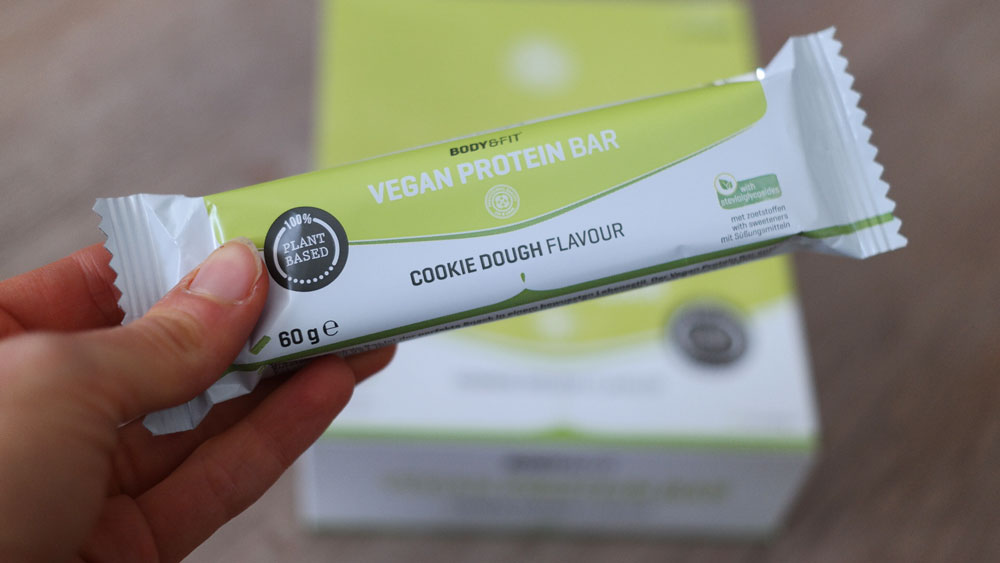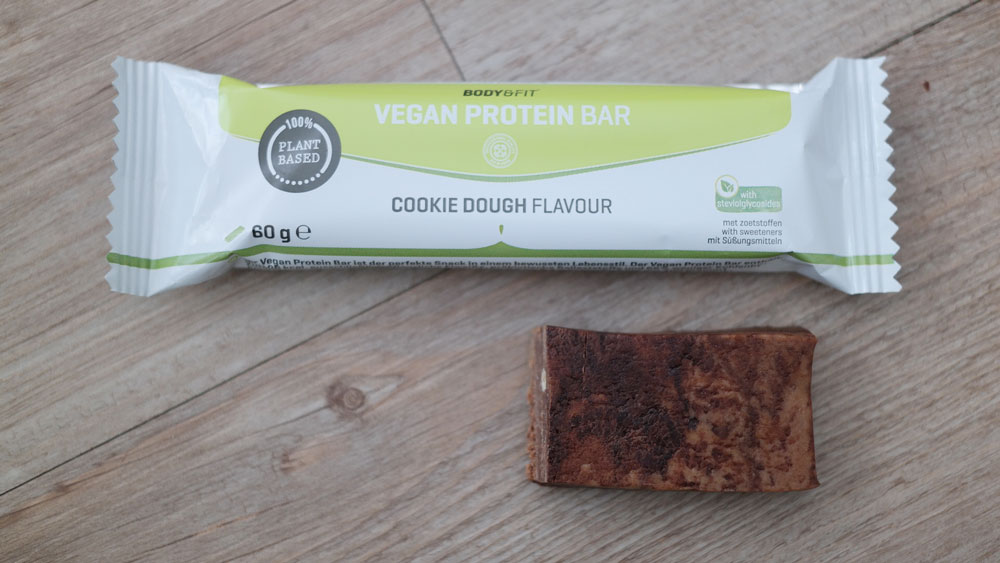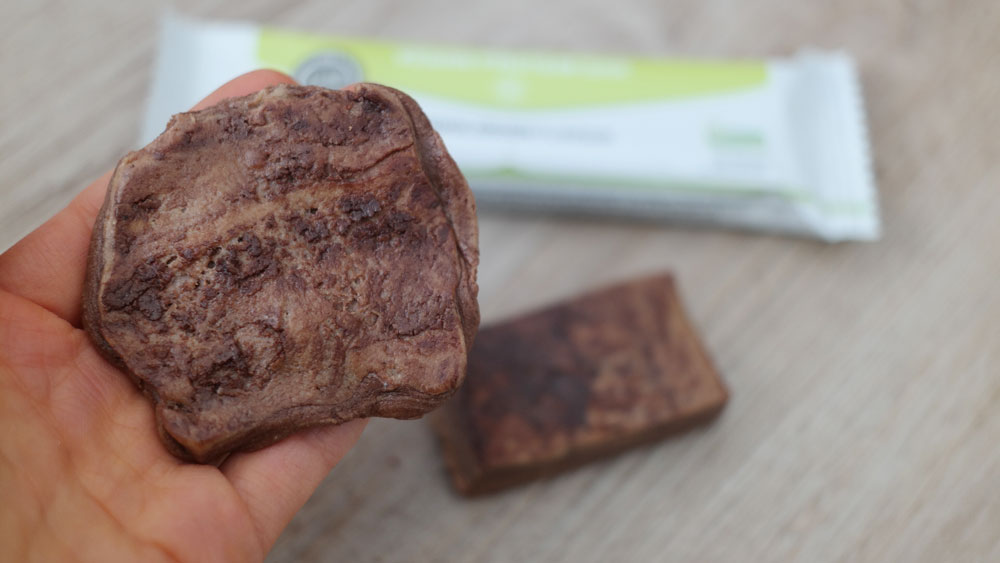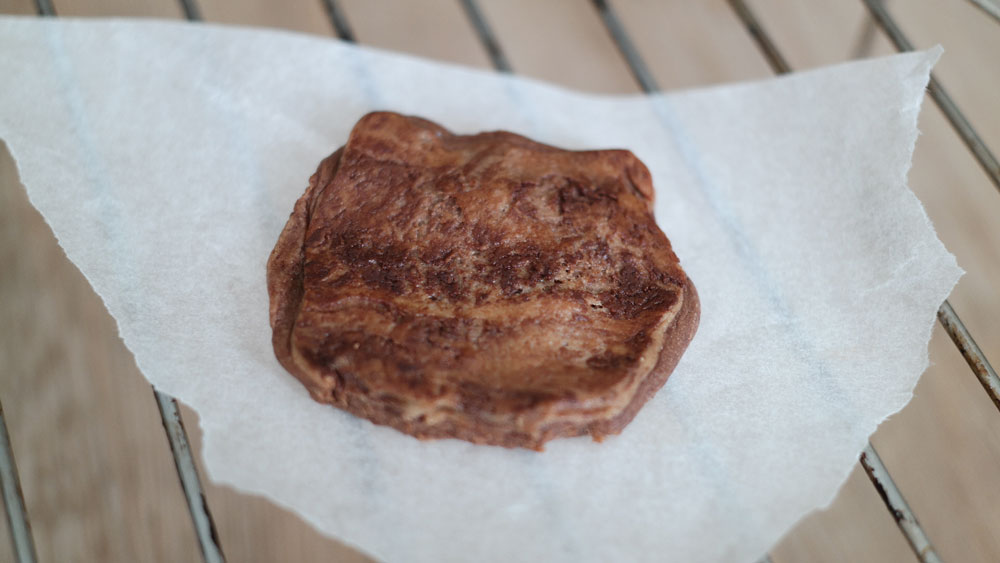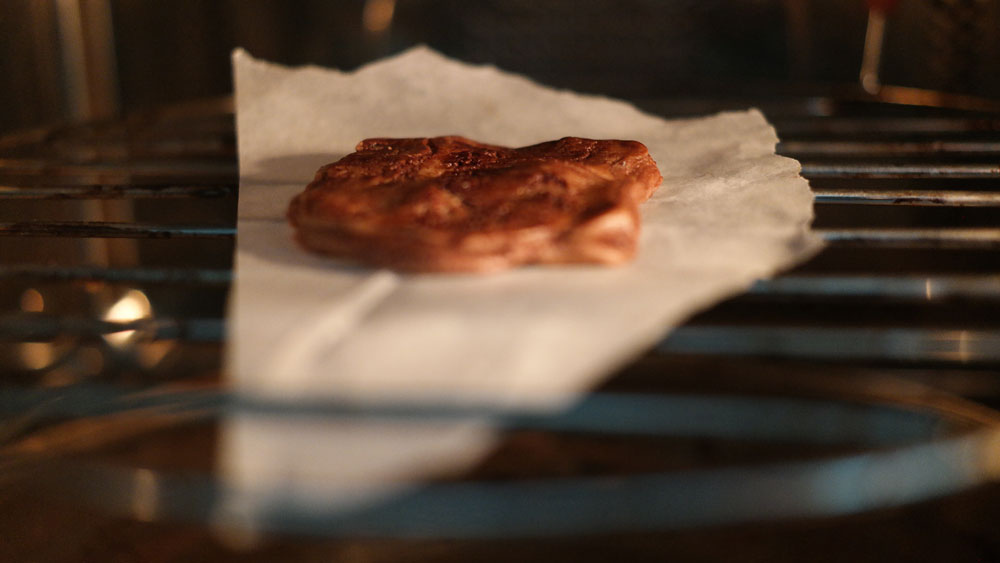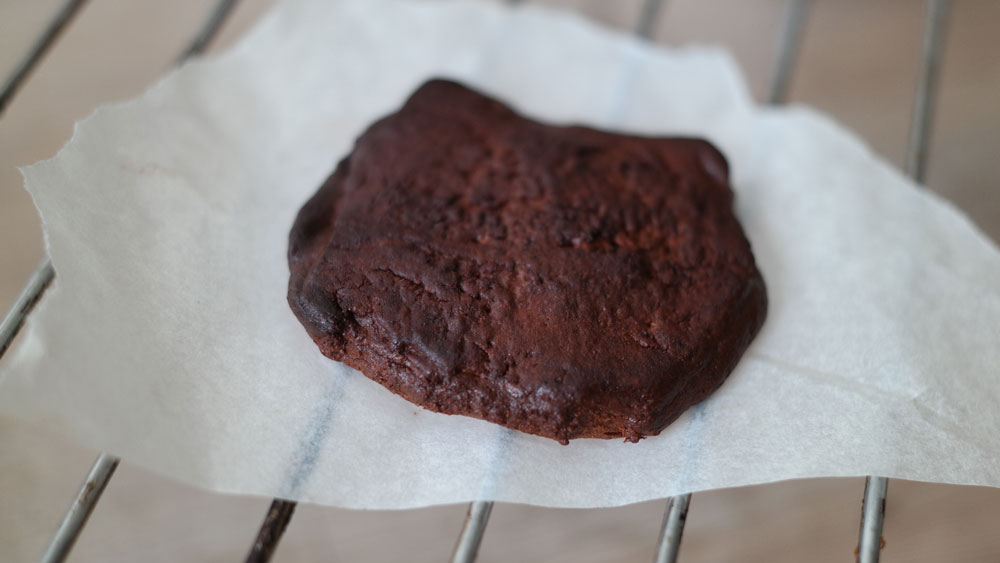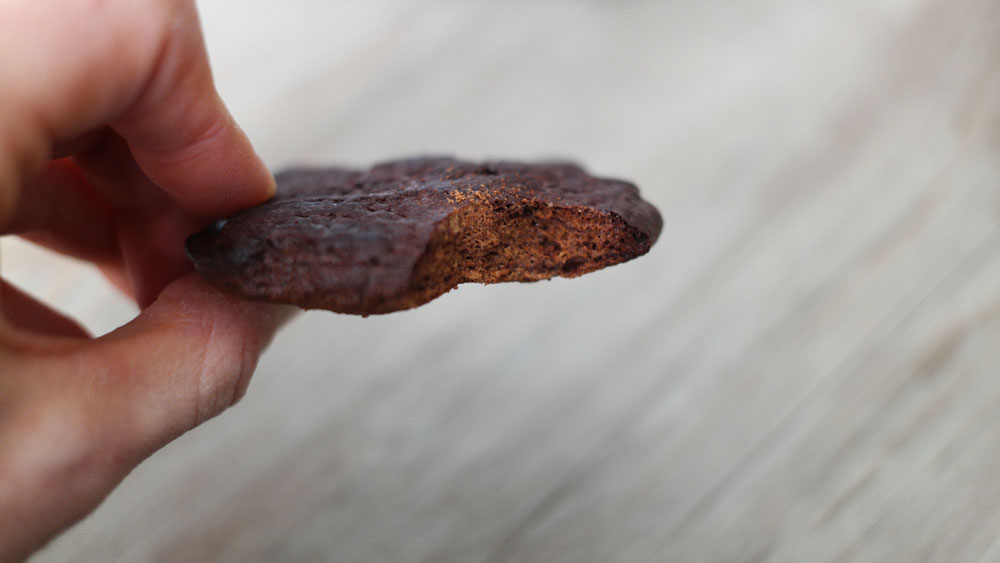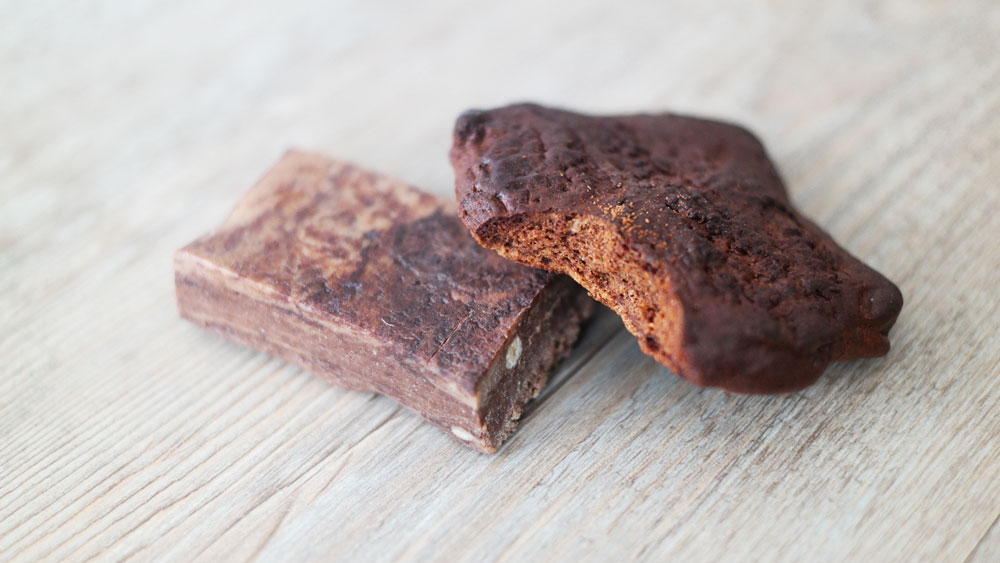 Meer lezen over vegan eiwitten? Dan vind je de artikelen hieronder misschien ook leuk:
---
PPS. De link naar de Body en Fit Shop vegan bar is een affiliate link. Dat betekent dat als jij via deze link iets bestelt, dat ik dan en klein percentage van dat bedrag van de Body en Fit Shop krijg. Zo sponsor je me dus met een kopje koffie (waardoor ik nog sneller dit soort recepten in elkaar kan flansen) zonder daar iets extra's voor te hoeven betalen. Dank je wel! 🙂