Op vrijdagochtend zingt de echo in mijn koelkast mij toe. Het moment waar ik op heb gewacht, want op vrijdag is er altijd een grote groentenmarkt op het plein in het centrum van de stad. Gewapend met een bundel lege tassen ga ik heen, en keer met wankelend onder het gewicht van alle gevulde tassen weer terug.
Ik ben blij, mijn portemonnee is blij, maar.. had ik niet beter biologische producten kunnen kopen in plaats van de leuke koopjes op de markt? Want hoe zit het met de bestrijdingsmiddelen op het fruit en de groenten die ik zojuist heb gekocht?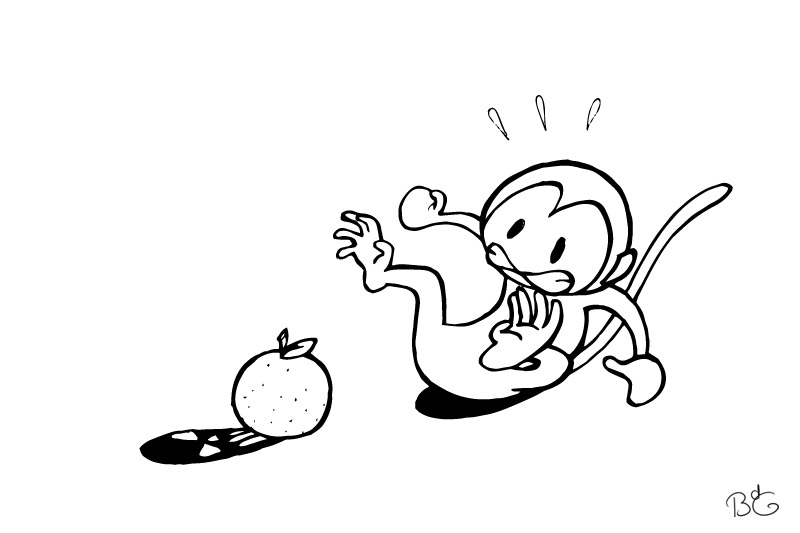 Biologische Groente en Fruit is Beter
Biologische producten zijn eigenlijk altijd de beste keuze: goed voor het milieu, de planeet, je gezondheid en het smaakt gewoon allemaal net wat lekkerder. Maar helaas, voor die extra zorg en aandacht zul je betalen ook. En dat is precies de reden dat de meeste supermarktgangers de biologische spulletjes lekker in het schap laten liggen. Ook vegans. Ook ik. Maar wat als je whole foods bedekt zijn met a whole lot of chemische bestrijdingsmiddelen? Wassen is vaak niet genoeg: de pesticiden zitten in de schil of zijn zelfs doorgedrongen tot onder de schil. Dilemma, want aan de ene kant wil je het liefst het beste voor je lichaam, maar aan de andere kant ook nog je huur of hypotheek kunnen betalen.
Rank de Veg!
Voor wie nog niet klaar is voor een 100% biologische keuken helpt dit artikel om de schade te beperken. Hieronder zie je een ranglijst met groente- en fruitsoorten gesorteert op de mate van vervuiling door pesticiden. De nummer 1 bevat de meeste bestrijdingsmiddelen en kun je dus beter biologisch kopen; nummer 20 (fruit) en 24 (groente) bevat het minste gif.
Groente
1. Kropsla
2. Komkommer
3. Peultjes
4. Sperziebonen
5. Snijbonen
6. Bosui
7. Wortel
8. Aubergine
9. Paprika
10. Andijvie
11. Tomaat
12. Spinazie
13. Spitskool
14. Chinese Kool
15. Ijsbergsla
16. Ui
17. Courgette
18. Broccoli
19. Prei
20. Aardappelen
21. Avocado
22. Bloemkool
23. Asperges
Fruit
1. Papaja
2. Sinaasappel
3. Nectarine
4. Ananas
5. Pomelo
6. Mango
7. Peer
8. Mandarijn
9. Druiven
10. Grapefruit
11. Limoen
12. Citroen
13. Perzik
14. Aardbei
15. Meloen
16. Appel
17. Banaan
18. Pruim
19. Framboos
20. Kiwi
Onderzoek naar Gif op Groente en Fruit
De informatie is afkomstig van de website van Milieudefensie en FoodWatch, die grootschalig onderzoek hebben gedaan naar chemische bestrijdingsmiddelen op fruit en groente in Nederland. Zij concludeerden ook dat groente over het algemeen minder bestrijdingsmiddelen bevatten dan fruit. Ook bevatten producten uit het buitenland vaak meer gif dan producten van Nederlandse bodem. Dus een smoothie van geimporteerde papaya, nectarine, ananas en sinaasappelrasp kun je dus beter biologisch kopen, wil je niet het risico lopen dat je er een fluoriscerende teint aan overhoudt. Maar even serieus: in sommige gevallen was er zelfs sprake van wetsovertredingen wat betreft de veiligheidsnorm voor bestrijdingsmiddelen. En dat werd gewoon in Nederlandse winkels gemeten! Dat zet mij in ieder geval even aan het denken.
Conclusie
Kies bij de groente- en fruitsoorten hoog op de ranglijst liever voor de biologische variant
Koop groente en fruit uit Nederland: deze bevatten minder bestrijdinsmiddelen dan producten uit het buitenland
Koop vooral je fruit biologisch: op fruit zitten over het algemeen meer pesticiden dan op groente
Het allerbeste is natuurlijk om alles biologisch te kopen
Gebruik dus dit artikel als argument voor een salarisverhoging