Ik maak er ondertussen geen geheim meer van. Ik hou van simpele recepten. Van die recepten die zo snel mogelijk klaar zijn, die zo min mogelijk zooi achterlaten en die geen onnodige ingrediënten bevatten waarvoor je in de stromende regen naar de supermarkt moet fietsen. Geheel in lijn met deze filosofie introduceer ik: supersimpel chocolade bananenbrood.
Nee echt. Dit recept voor chocolade bananenbrood is zo simpel dat je er waarschijnlijk niet eens de deur voor uit hoeft. Grote kans dat je de ingrediënten namelijk al in huis hebt. Want wat heb je nodig: banaan, havermout, dadels, cacaopoeder, zout en bakpoeder (of baking soda en appelazijn/citroensap). That's it!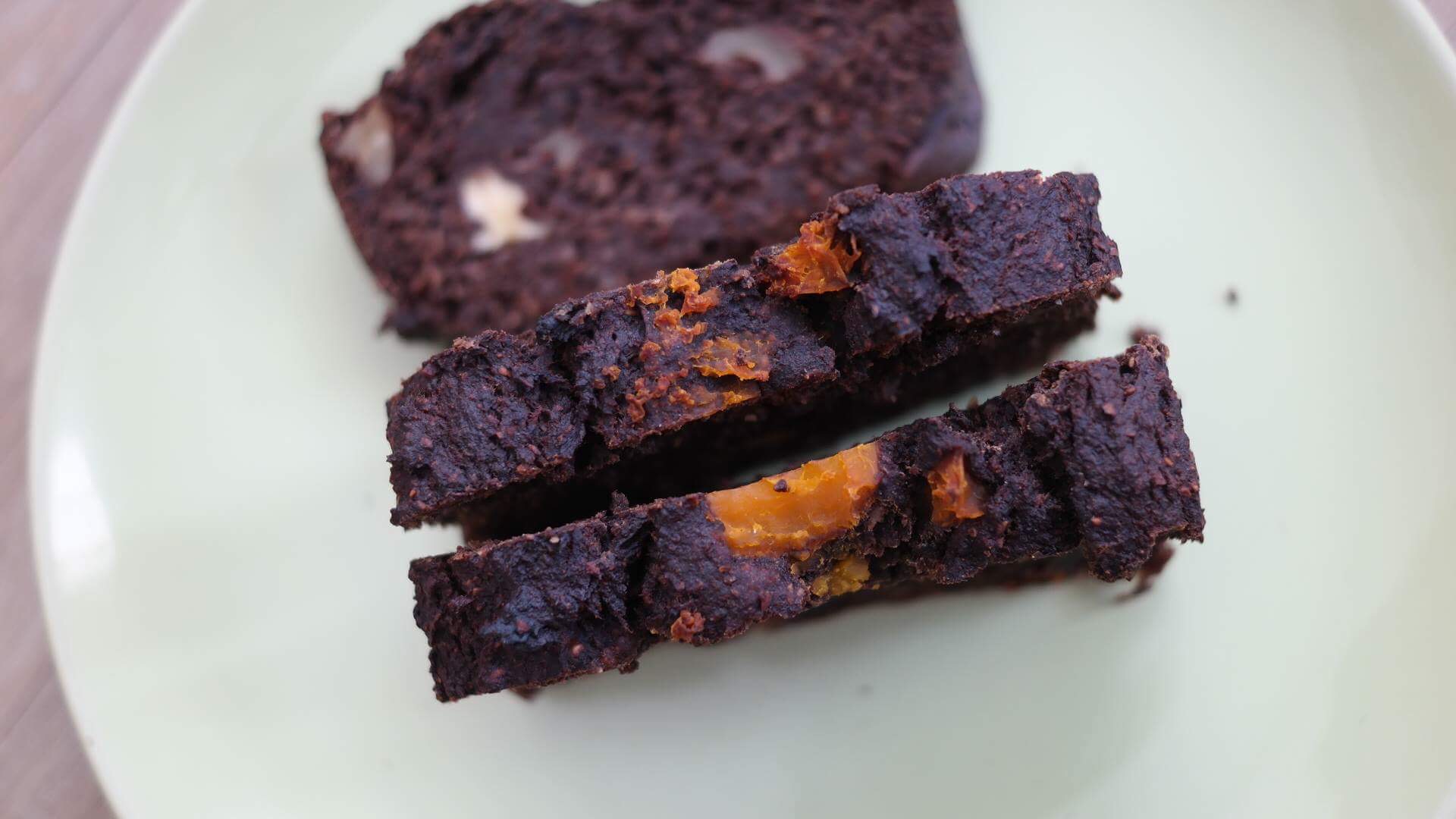 Noem het ook maar gerust gezonde vegan chocoladecake. Dit bananenbrood is gemaakt met een enkel plantaardige ingrediënten en bevat geen ei, boter, olie of geraffineerde suiker. Nog even op een rijtje want dat staat zo leuk:
Zonder ei
Zonder boter
Zonder olie
Zonder geraffineerde suiker
Hoe dan??
Simpel: de banaan vervangt de boter, de dadels de suiker, en de mix van appelazijn en baking soda zorgt voor de luchtigheid, wat ei ook compleet overbodig maakt. Het bananenbrood is ook geschikt voor (ethisch botanisch) fruitariërs, omdat het geen vitale delen van planten bevat. Dát is nog eens plant-aardig! Dus hop, let's begin!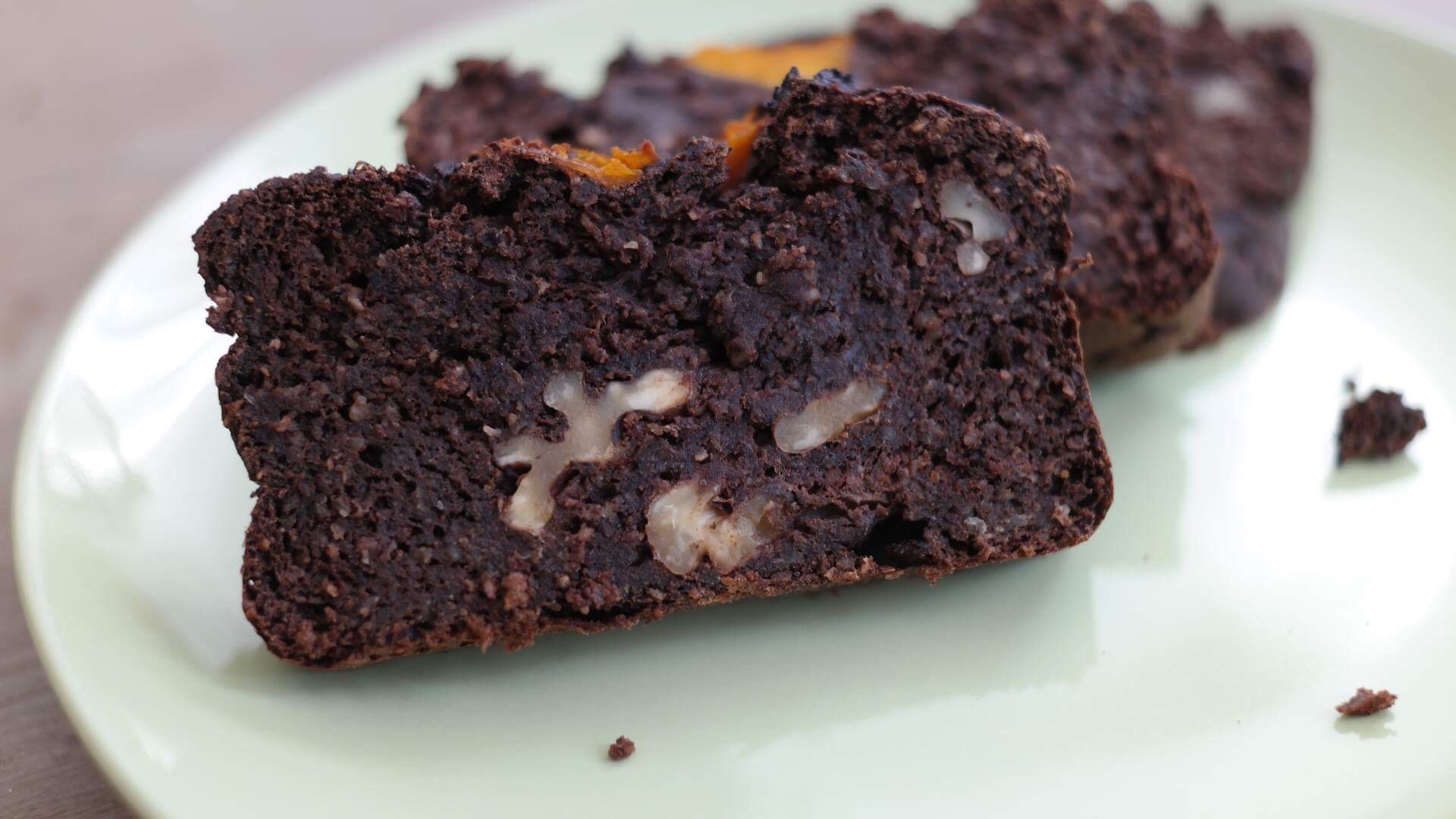 ---
Ingrediënten
4 rijpe bananen
220 gram havermout of havermeel
30 gram cacaopoeder
100 gram ontpitte medjooldadels
1/2 zakje bakpoeder (of 1 tl baking soda + 1 el appelazijn/1,5 el citroensap)
1/2 tl zout
Optioneel maar wel erg lekker
2 tl kaneel
Scheutje vanille-aroma
50 gram walnoten
---
Zo maak je Supersimpel Chocolade Bananenbrood
Verhit de oven voor op 180ºC en bekleed een bakvorm met bakpapier.
Doe de havermout in een droge blender of keukenmachine en maal tot meel.
Doe het havermeel samen met de cacaopoeder, het bakpoeder/baking soda* en het zout in een kom en mix door elkaar.
Blend de bananen en dadels met een keukenmachine en gooi bij de havermeelmix. Voeg nu ook de extra ingrediënten toe als je dat wilt. Mix alles met een lepel of met je handen goed door elkaar.
Doe het beslag in de bakvorm, strijk de bovenkant glad en bak 45 minuten op 180 graden.
Laat het brood afkoelen voor je 'm aansnijd. Geloof me, je zelfcontrole zal worden beloond. 😉
* Gebruik je baking soda? Roer dan de appelazijn/citroensap na stap 4 goed door de mix. Yup, dat gaat schuimen – dit zorgt voor het rijzen van de cake. Als je bakpoeder gebruikt hoef je dit niet te doen.
Enjoy!
PS: Dat oranje op het plaatje is geprakte pompoen. Dat had ik nog over dus heb ik erop gedaan. Andere gezellige toppings zijn plakjes banaan of ander fruit, of een handje nootjes of zaden. Staat leuk. Hoeft niet.
---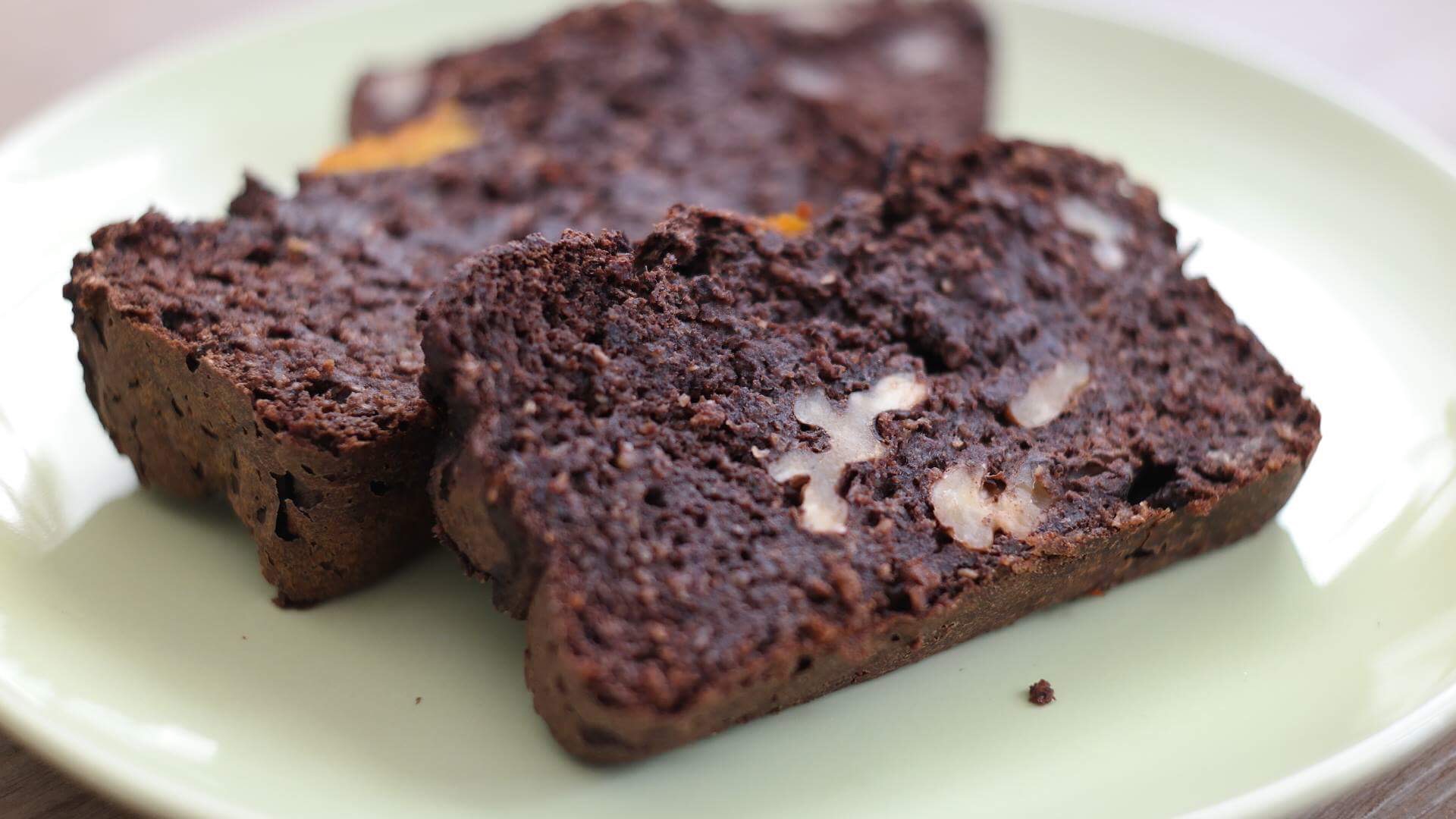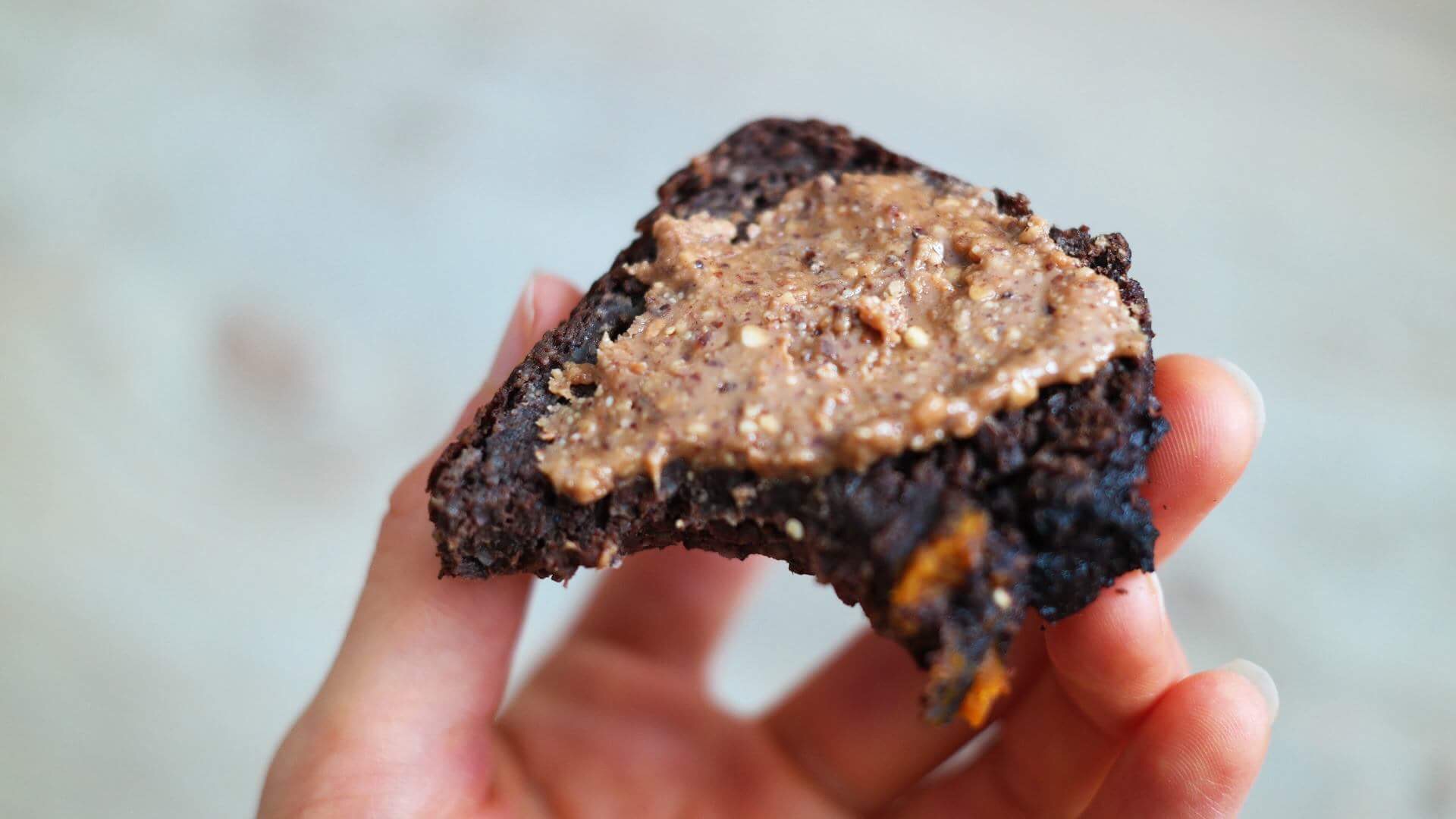 Nog meer zoete, simpele creaties maken? Dan vind je dit waarschijnlijk ook wel wat:
This post is also available in EN