Ik eet graag een enorme maaltijdsalade als lunch, en één van mijn favoriete dressingdip voor erdoorheen is avocado. Met een beetje peper, zout en citroensap maakt een geprakte avocado van een saaie kale salade een waar feest. Maar wat ik vaak zo jammer vind is dat ik aan een halve avocado bij lange na niet genoeg heb voor m'n salade, en zelfs een hele schiet naar mijn wens vaak tekort. Mijn ultieme salade is namelijk zo'n romige, aardappelsalade-achtige salade, die je met een lepel zou kunnen eten. Gewoon door de hoeveelheid saus die erdoorheen zit.
Het heugdelijke feit dat de sojayoghurt afgelopen week in de aanbieding was heeft tot logisch gevolg gehad dat mijn koelkast momenteel ramvol staat met dit goddelijke goedje. Het lag dus voor de hand dat ik hiernaar greep toen ik naar een oplossing voor mijn sausprobleem zocht.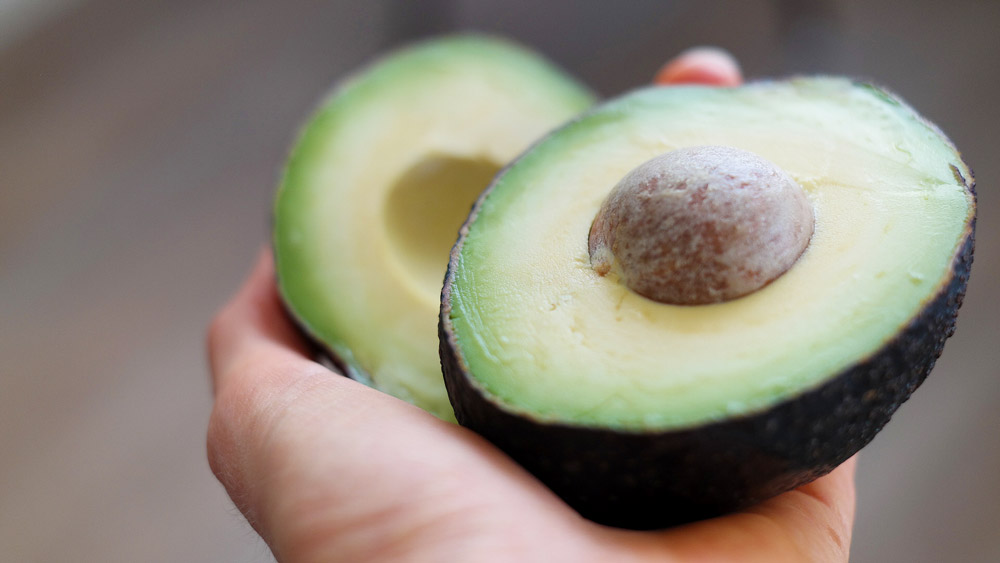 Nou, uitvinding van de dag, hoor. Want de sojayoghurt zorgt er niet alleen voor dat je het volume van je avocado kunt verdubbelen, maar maakt het ook heerlijk romig en eiwitrijk.
Deze avocadospread kun je op je brood smeren, je kunt er groenten in dippen, er aardappels mee vullen, of dus als saus door de salade roeren. Of je er een wat stevigere spread of wat vloeibaardere saus van wil maken hangt af van de hoeveelheid sojayoghurt die je toevoegt.
---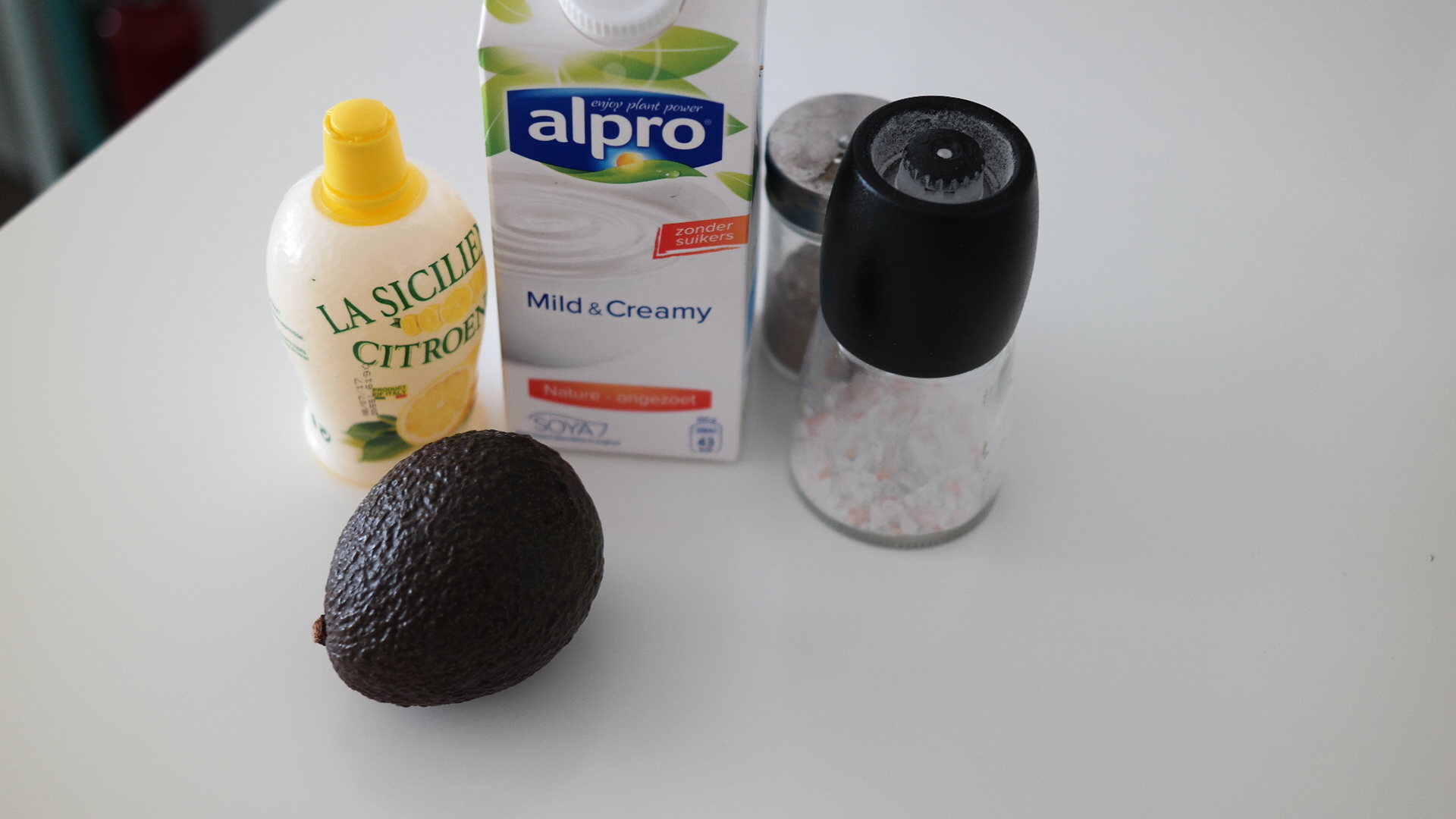 Ingrediënten
1 avocado
Citroensap
Peper en zout
Sojayoghurt (ongezoet)
Zo maak je de Avocadodip / Avocadosaus
Snijd de avocado doormidden, verwijder de pit en lepel de avocado uit.
Doe de avocado samen met de sojayoghurt (een paar eetlepels voor een wat dikkere spread; tot 150 ml voor een romige saus) in een kom.
Voeg 2 tl citroensap en wat peper en zout naar smaak toe. Wees niet al te zuinig met de peper en zout als je de avocadodip voor je salade gebruikt, want het zal worden afgezwakt door de neutraalsmakende groenten waar je het mee mengt.
Prak alle ingrediënten tot een romige massa. Proef en voeg eventueel nog wat extra citroensap, zout, peper of sojayoghurt toe.
Serveer de avocadospread bij brood of roer je avocadosaus door je Buddha bowl. Bon appetit!